Those days are gone when people used to wait patiently for the post cards sent by their loved ones. Today, everyone expects things to happen as soon as possible (ASAP!). Whether it's food on your table or a website on the screen; time is money, my friend!
More than half of the webs surfers expect a website to pop up within 2 seconds. And if it doesn't happen within 3 seconds, at max, they will ditch your website. There is no room for mercy! But yes, you do have a second chance. Content Delivery Network (CDN) can save you from sluggish loading speeds. We will talk about this later in this article.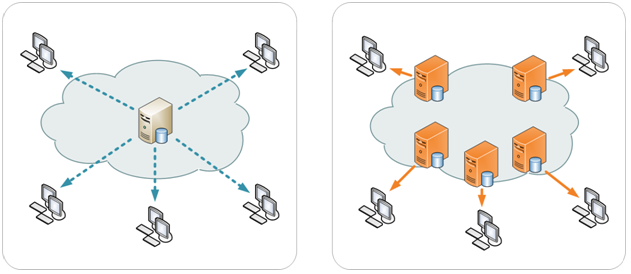 Consider Facebook, the world's largest online social network. If you check the website loading speed using Pingdom Speed Test Tool, you will notice that it loads in 1.36 seconds. Not only this, there are 17% websites that load faster than Facebook. And guess what, they are doing extremely well because they are delivering amazing user experience.
Use this speed test tool to check out the loading time for your website. If it's too slow, or even slower than a snail, you can enhance it with the assistance of CDN. To reduce loading time and to deliver instant results to your visitors, we recommend using a CDN.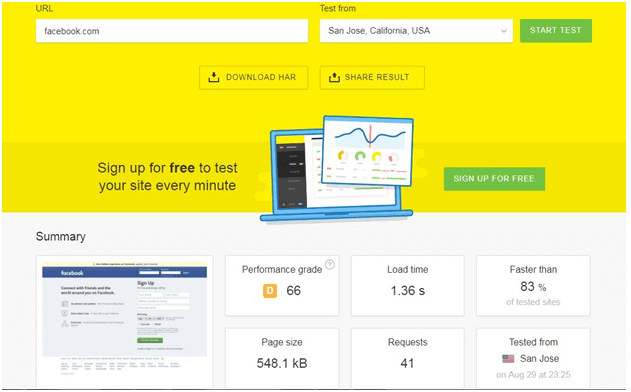 What is a CDN?
Content Delivery Network (CDN) is a network of servers located at different geographic locations around the globe. Whenever a visitor visits your website, the nearest server displays the website instantly on the screen. Does this mean CDN is used as a web hosting service? No. It doesn't host your website but it helps in diminishing the loading time of the website.
You look confused, is that so? Well, we will clarify your doubts. Keep reading to know more.
How does it work?
You have hosted your website with a secure and a reliable web hosting provider, such as Siteground or Bluehost. Now, whoever visits your website, the requests are generated and the files are transferred from the hosting servers.
Now assume the hosting server, where your website is hosted, is located in Dallas, Texas and the visitor is from India. The request is generated from India and the server in Dallas will process it. The process will take a considerable amount of time to complete. Hence, the site loading speed will be slow.
Here, CDN comes to your rescue. As stated earlier, CDN is a network of servers. The service provider maintains servers in different parts of the world. When you activate CDN services for your WordPress blog, the static files are stored in each of these servers.
So if a copy of static files is stored in servers located in India, the website will load instantly on the visitor's screen. Thus, it reduces the website loading time. Now, what are static files?
The static files are those files that do not change. These include images, videos, stylesheets, javascript files, etc. The remaining dynamic content is stored in the web hosting server. So, when a visitor sends requests to the hosting server, the CDN redirects the requests to the nearest server to the visitor.
Top Reasons to Use CDN for WordPress Blog
Apart from this, there are various other security aspects offered by reputable CDN service providers. Along with lightning fast speed, you get a secured environment for your website as well.
Conclusion
Don't compromise with website loading speeds anymore. Opt for a suitable and reliable CDN services to reduce the loading speed of your WordPress blogs. With CDN by your side, you have numerous benefits such as cost savings, boosted SEO, and much more as mentioned above.