16 Powerful Blogger Outreach Tools You Should Use Today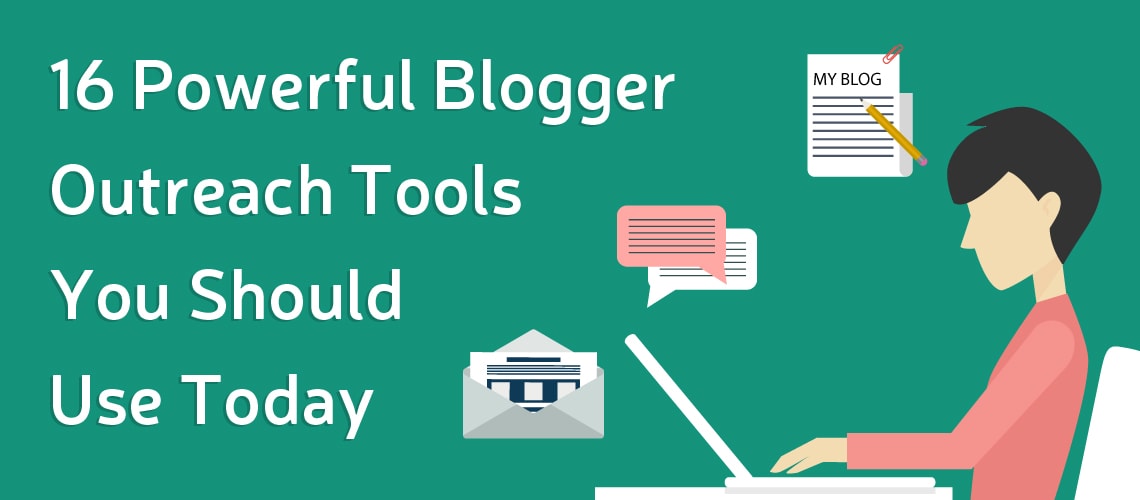 Attention to all Bloggers!
Blogger outreach tool makes you reach audience easily, influence your buying behavior and amplify your content.
The simple meaning of using Blogger outreach software is to let others know about your content, earn backlinks or simply make a connection.
Trust me; it's worth time to invest in connections with high-quality bloggers that will be willing to help you over and over again.
What is the importance of Blogger Outreach Tool?
Blogger Outreach Tool is mainly about maintaining relationships. If you approach the content is commendable, people will definitely link to your blog.
This states that your success depends on the quality of your content!
So if you provide relevant content to the blogger's audience then they might be interested in reading, sharing and linking to your content.
The Free Approach to Blogger Outreach:
Before going for the tools, I would like to introduce you to some of the manual processes. It is a free option but can be time-consuming as well. And, to make it easy I have outlined some of the tools on in the post which is useful for blogger outreach.
Find People for your list:
Install the "Moz" toolbar in the browser. When you perform a search you will see the page rank and domain of any sites you come across.
You can perform a search of special keywords on Google and check the rankings of the different sites using those relevant keywords. This will help you prepare a list of your approach.
Performing the Outreach:
Spend some time to reach a person via emails. Make the content short, personal and relevant enough to outreach. The above process will take a lot of time but it will be worthy.
If you have a similar paragraph in the emails you can use templates to save time and effort.
What tools can you use?
Wrapping up
These were a bunch of modern outreach tools used these days.
If you are not using at least one blogger outreach tool you are losing multiple opportunities.
By using some of these tools you can build a positive flow among readers and extend your reach. This is fruitful for both, you and the audience.
Feel free to try some of them and let me know your favorite outreach tools in the comments below.
Happy blogging 🙂