Are you planning to start a blog?
If you have your own story to tell, may be a passionate writer or a leading professional business, blogging is the best solution to approach.
Now that you have decided to start a blog many different questions arises.
Which platform to choose for blogging?
What should be your first step?
There are many ways to start a blog but you will get the most control by using self-hosted WordPress blogs. This is what most professional bloggers use.
I have outlined an easy step by step guide to getting a domain, setting up hosting and installing WordPress within minutes.
So, let's dig it!
Why choose WordPress?
According to the data provided by w3Techs, WordPress is the top Content Management System with a huge market share of 59.4%, compared toany other CMS like Drupal and Joomla.
Additionally, 28% of the web uses WordPress from personal blogs to professional ones.
While you are using WordPress to create quality blogs, it has also contributed to fully functional websites and mobile compatible.
There is no doubt that WordPress has turned to be the most popular blogging platform with a massive number of thousand plugins, making it more CMS-like.
The WordPress is designed as open source script to that ultimately makes it the first choice for the blogger.
To sum up, choosing WordPress as your favorite blogging platform offers you a list of plugins, templates menu management and much more.
Do you need to hire a developer?
WordPress is extendable using themes and plugins. But most people using WordPress are neither designers nor developers.
Some of them start using it without any prior knowledge. This conveys that blogging is damn easy to begin.
The reason is simple. WordPress comes with a whole package of free templates and plugins so give a look of your choice and need.
The WordPress themes are easy to customize because without writing a single piece of code you can change font, color and upload photo.
This makes sense right?
You need not pay a developer until and unless you are planning a high profile website for your business.
Looking at beginners point, you have to consider the cost savings before you start earning from blogging.
How to start a WordPress blog?
Knowing that it's very simple to start your own blog I have come up with some basic steps you must follow to get your first blog.
Before beginning with the steps, I would recommend to carefully study the following infographics to understand the difference between WordPress.org and WordPress.com.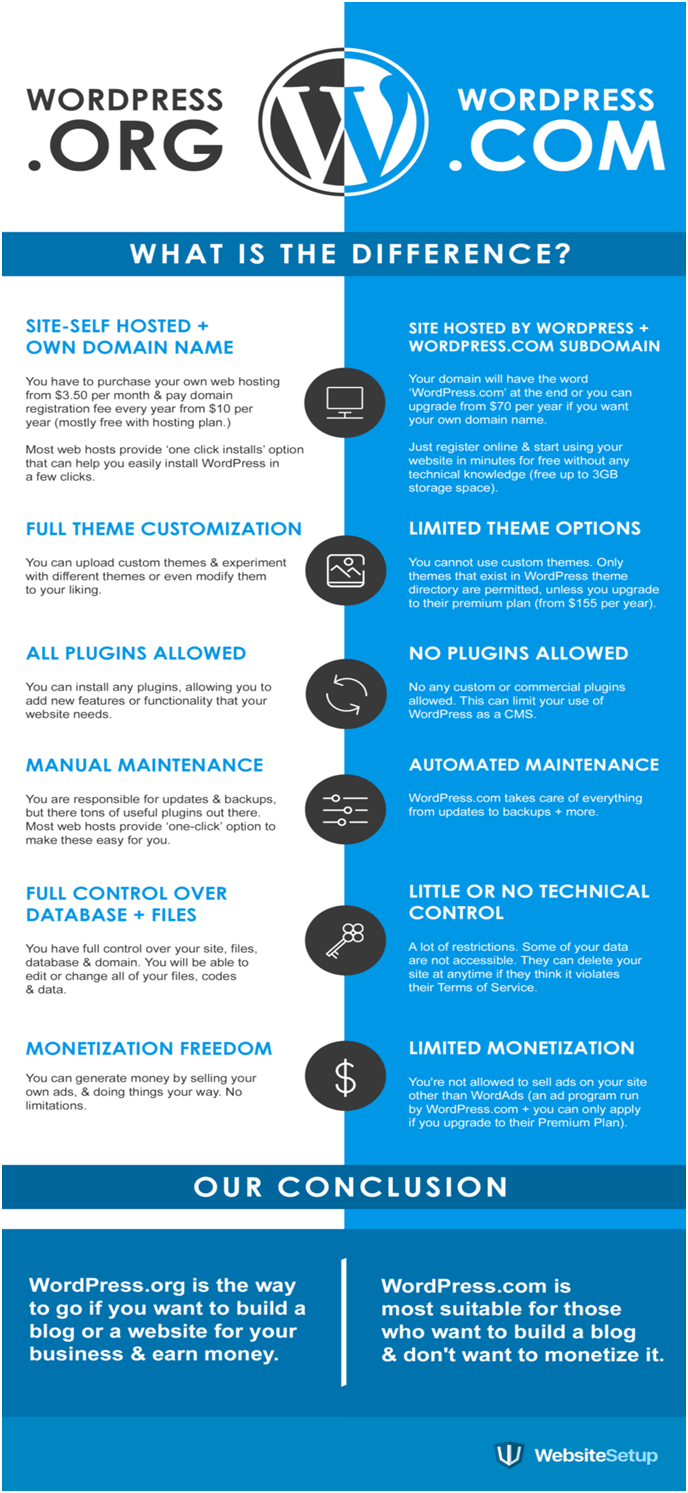 Pic Courtesy:
startupcamp.com
Step 1 : Register a Domain name (www.YourBlog.com)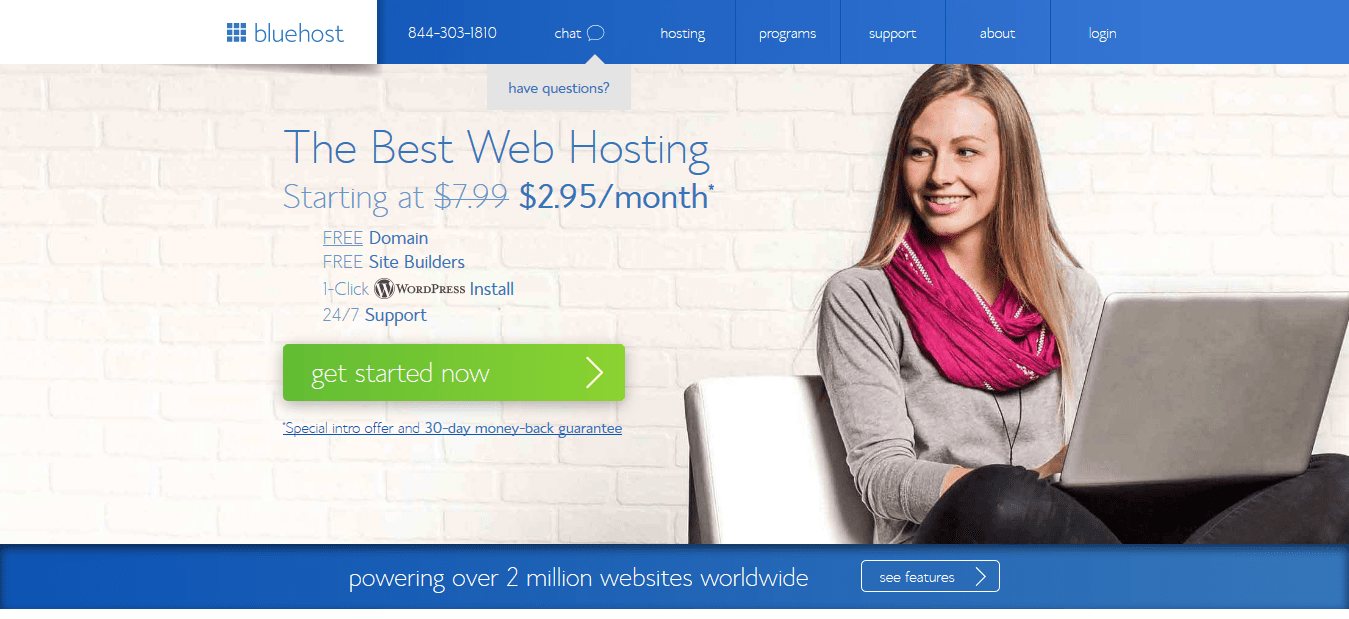 The very first step is to buy a domain name of your choice that suits the best to your blog.
This is how people find you on the web with a unique domain name. The domain name of our blog is glorywebs.com.
Click on the green colored link 'get started now' and the following window will appear for the appropriate domain name.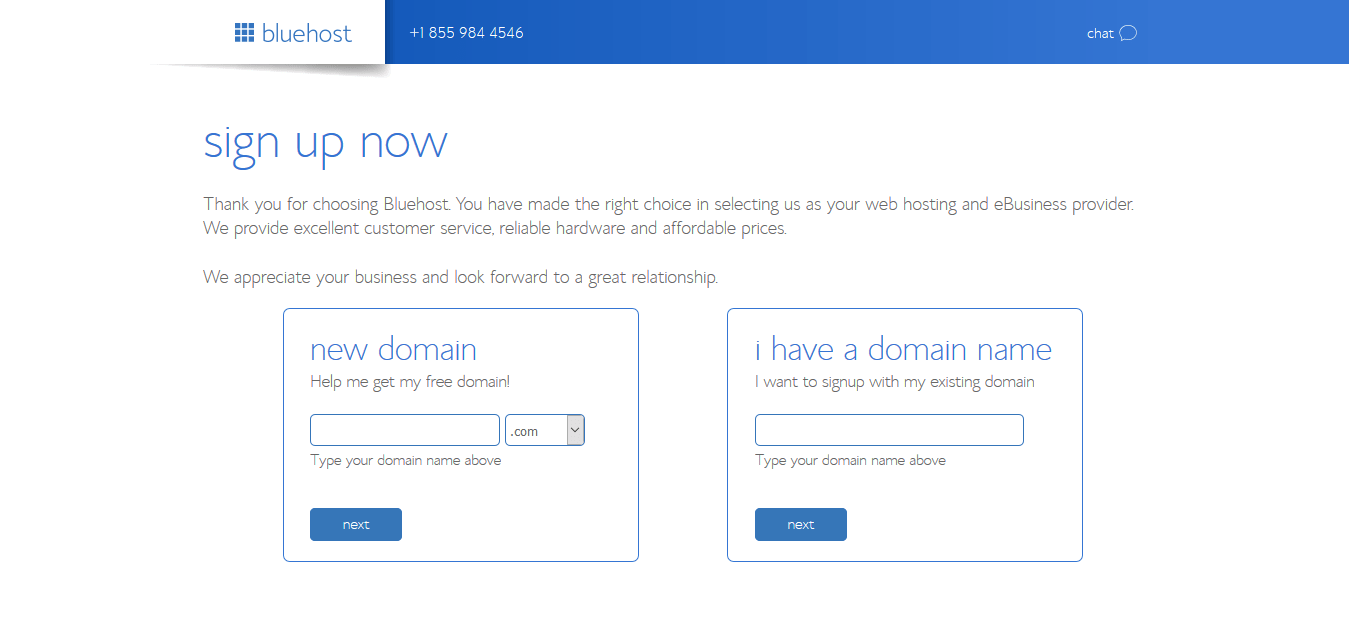 You need to brainstorm what you want to call your blog. Come up with a domain within 5 minutes (Don't worry, you can change it later).
Here are some of the domain tips one must read before buying:
Keep it concise and brand-able: Any domain must have limited characters to keep it short. It must be unique and should stand out of the competition.
Easy to type and pronounce: The name should easily roll off the fingertips and tongue without any problem.
Step 2 : Sign Up for hosting package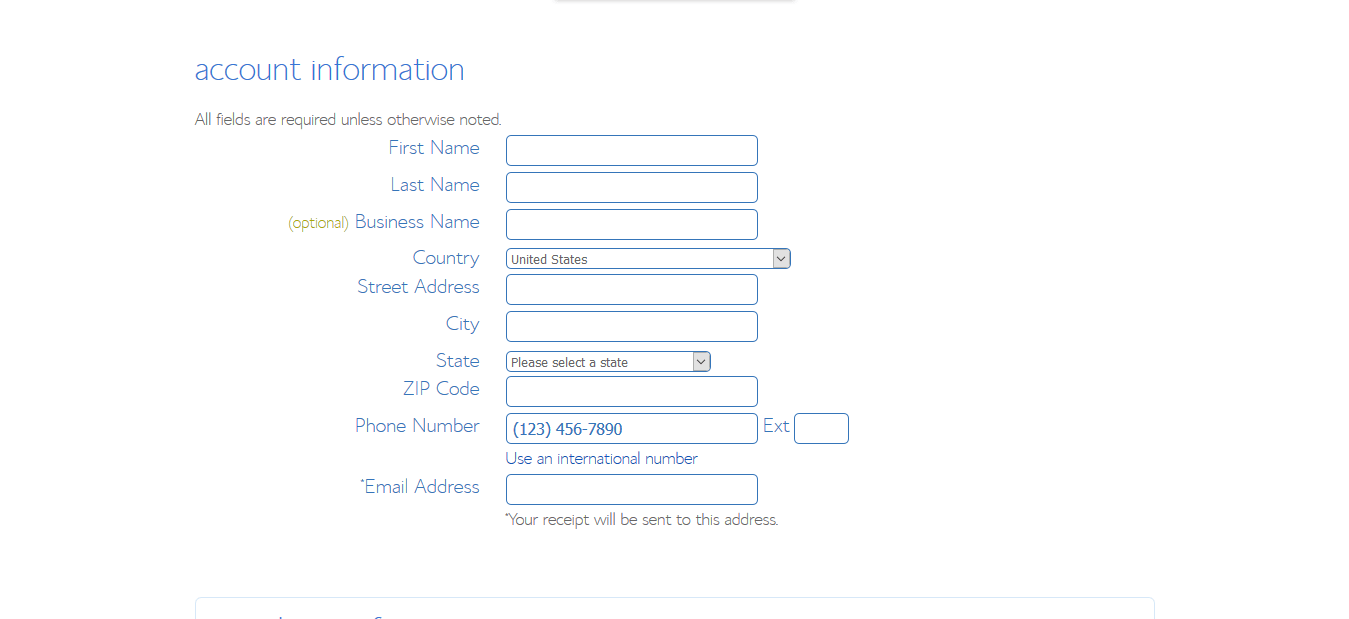 If you don't have a web host, you won't be able to set up a blog for others to see nor will you be able to visit your domain name.
Once you are done with the domain name head on to the hosting provider Bluehost. Sign up through an affiliate link gives the most affordable prices for hosting.
After setting up the account details the following window will appear next.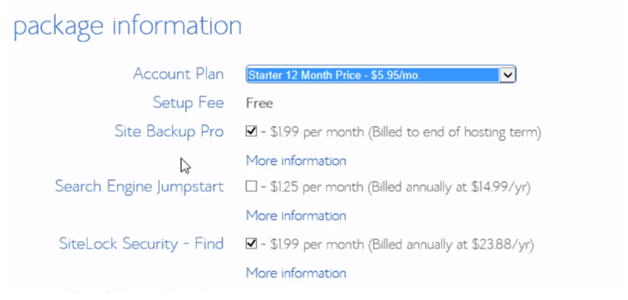 This is the hosting package information section. It is important to note that longer the package cheaper the price.
Step 3 : Install latest WordPress
You can install WordPress directly from your hosting panel itself. The advantage about WordPress is that it installs with one click of the button.
You can go through the Bluehost and navigate to the Website section, inside it click on 'Install WordPress'as shown below: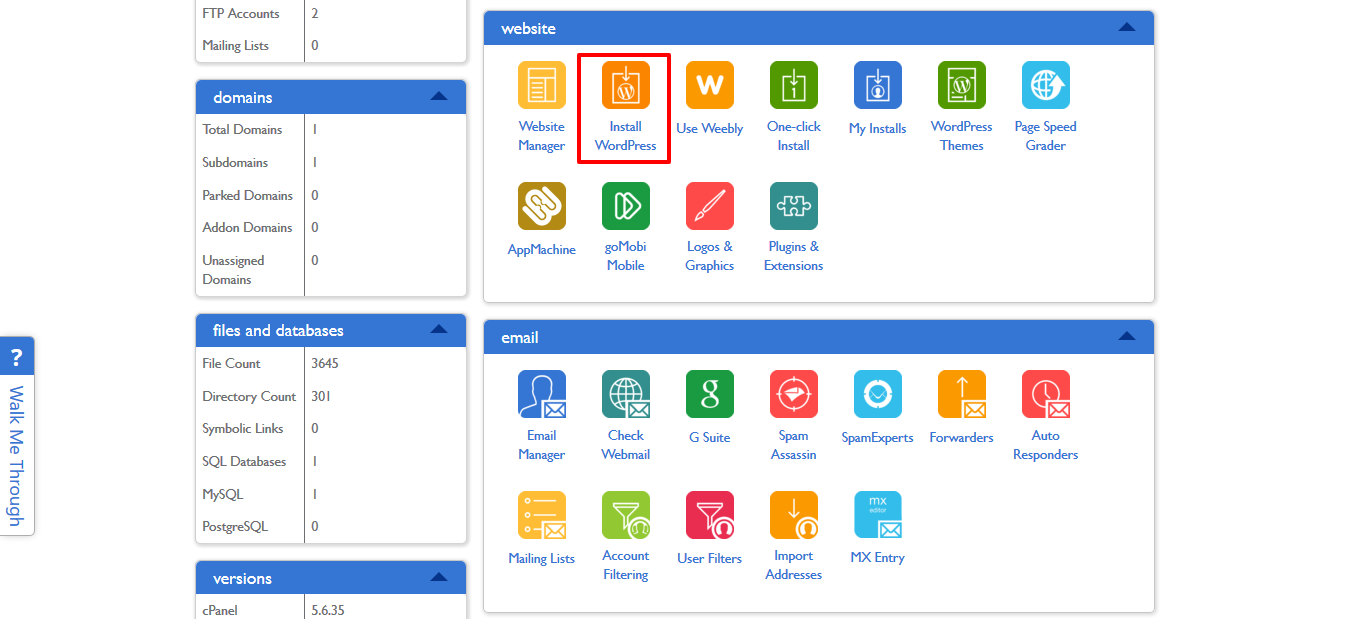 Click 'Install' to start the process.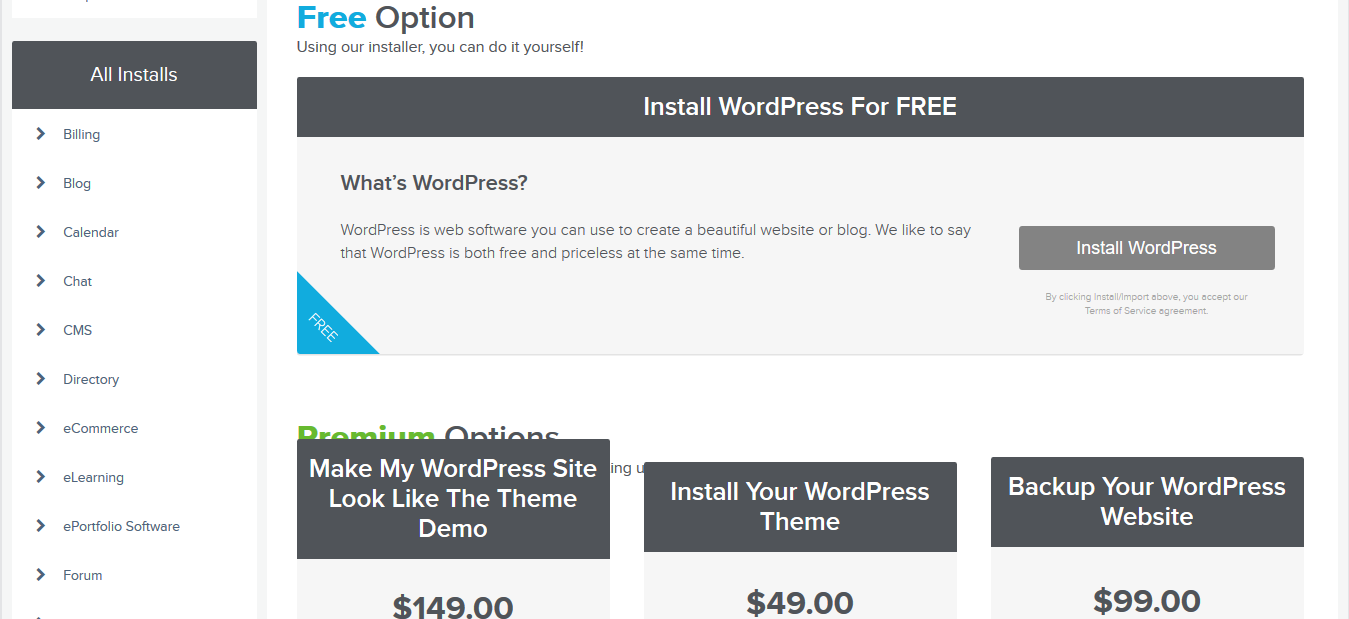 Once the installation is finished you will be asked to check the domain and add details of your site in advanced options such as Site Name, Title and so on.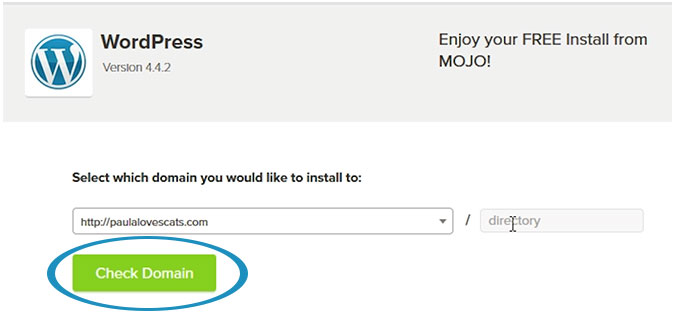 Step 4 : Configure WordPress Settings
Yes, you are almost done with the installation and it's time to set up WordPress for blogging.

Go to the above bar and click on 'View Credentials'. You will be notified about the Installation Credentials.
Now, you can view your login details as shown below: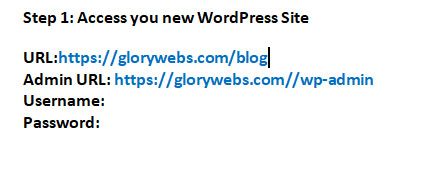 Click on the Admin URL and you will be redirected to: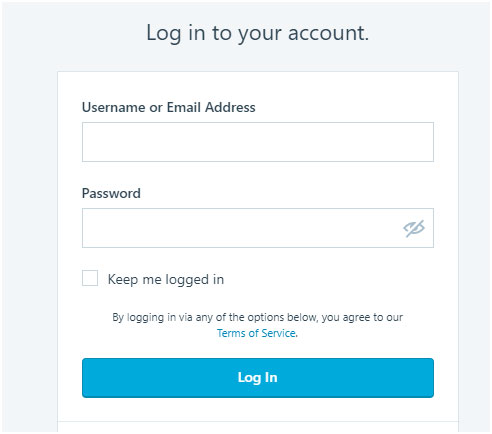 Finally, you can login to view your WordPress dashboard.
Congrats! You have become a blogger.
Step 5 : Set Up the Blog
At first sight, it looks barren. But relax; we need to add a theme to personalize it.
WordPress offers a number of themes. To add new themes navigate through the 'Appearance' in the dashboard menu and hit a click.
Browse the 'Theme' option to make your blog look presentable.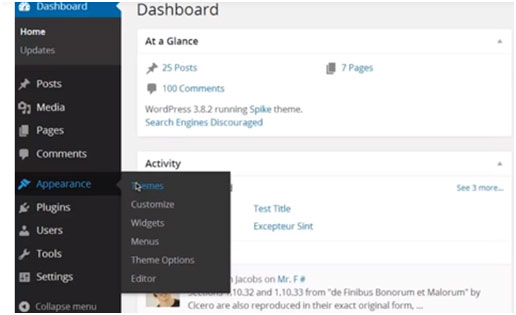 There are multiple choices inside it. You can choose among the themes that make your blog nice and suitable.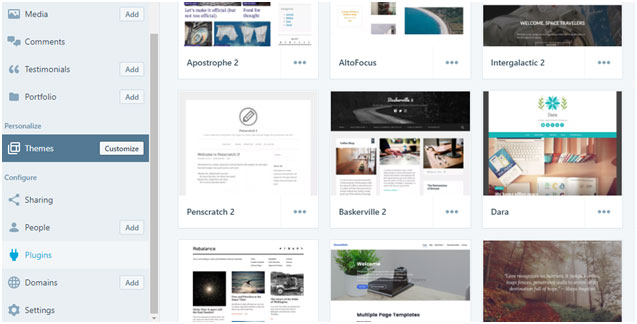 You are finished with the configuration part and can now add the post to your new blog.
Closing note
WordPress has proven to be super flexible blogging platform since years.
I have demonstrated some of the basic steps that will help you begin with WordPress blogging.
So, you are just five steps away from a perfect blog set up.
Do let me know in case of queries in the comment section below.
Happy blogging!