Google never fails to go an extra mile in improving search experiences for users and advertisers by trying out newer updates. The most recent instance is Google running image tests in search text ads.
Sergey Alakov was the first to spot and post a screenshot of the ad test on his twitter page. This latest tryout is focused around Google Adwords, screening an image from the landing page's content and fetching it up into the ad block.
Here's how the resultant search page looks like: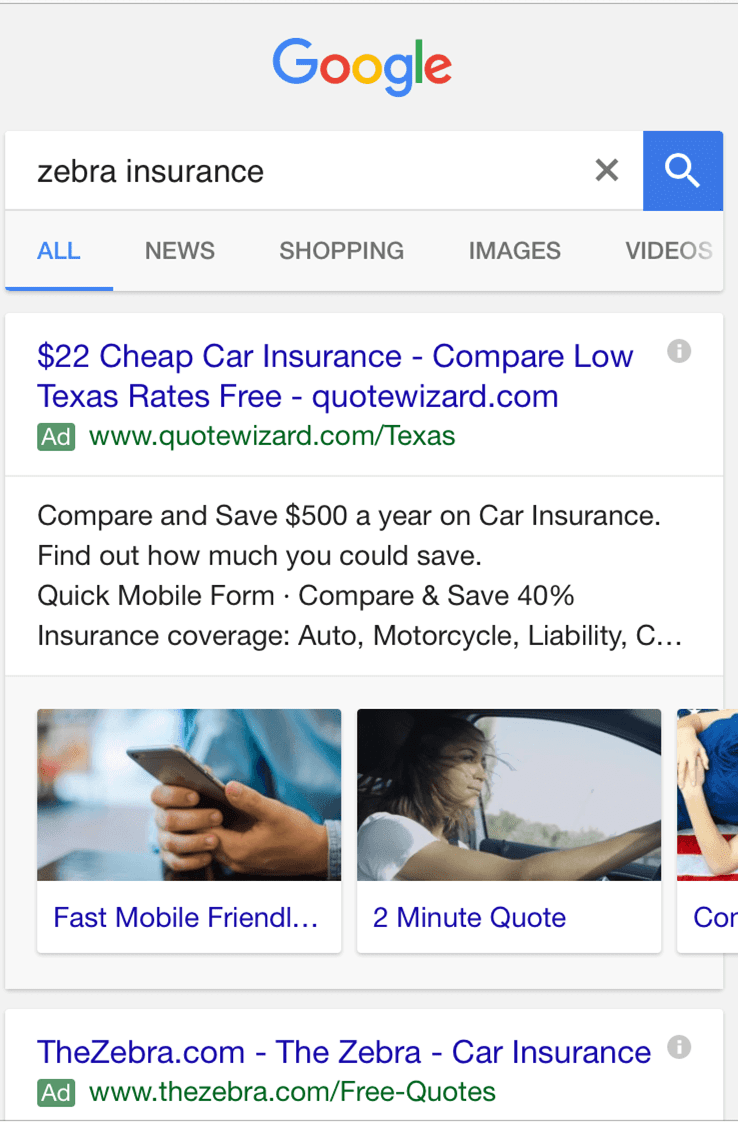 Although the test results are visibly evident, Google is clear on its stand that they have no new announcements to make as of now. So it isn't apparent how far-reaching the test is or besides automobiles what other verticals are involved at present.
But one thing is certain that Google has image extension feature still on its table. Currently, it has been testing images in Sitelink extensions in a feature called Visual Sitelink.
So, let's have a brief idea about it too:
What are Visual Sitelinks?
Google describes visual sitelinks as "mobile-only format that shows relevant images with descriptive text via a swipe able carousel".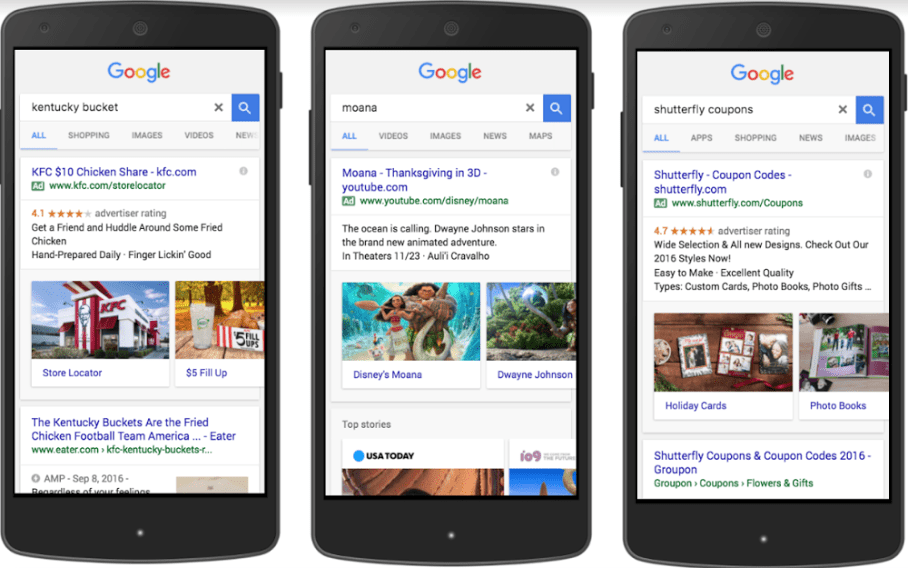 As illustrated in the image above, the new visual extension in search text ads pairs each sitelink with a relevant image from the advertiser's website, in addition to the detailed text.
In order to create such an ad you require a minimum of 4 clickable images with 16:9 aspect ratio, an image title with a 25 character constraint and a 50 character long detailed description. And to make sure your visual sitelink does not fall short avoid animations, text or graphic overlays, logos, and collages.
Why Visual Sitelinks have an edge over traditional Sitelinks?
An ad with image extension gets 30% higher CTR than others
The new feature increases chances of getting leads through clicks
With the increased use of such ads the mobile CPCs would remain consistent
These ads take up more space in SERPs and thus pushing competitor results below the fold
Wrapping up:
With the innovative feature of image extensions in search text ads, you will for sure be able to draw more clicks to your website by visually grabbing the user's attention.
In this article, I have tried to acquaint you with every aspect of Google's latest Image extension test. Nevertheless, if you have points to add on, feel free to comment below.
Stick around for more such updates!
Have an insightful day ahead 🙂