There have been a number of speculations in the past few days related to the introduction of Google's Digital Payment app "Tez" in India.
@arunjaitley– the finance minister of India has confirmed to launch this new version of Google payment gateway on Monday, 18th September, 2017.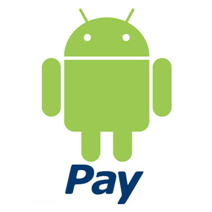 With the success of Android app or Google Pay, the tech-giant has received a green signal for the launch of Tezto offer multiple payment options through a tie-up with banks, United Payment Interface, and mobile wallets such as Paytm and Mobiwik.
Google's contribution towards the desire of cashless economy in India
The effort of demonetization by the Government of India has surely increased the number of cashless transactions. And, with the launch of "Tez-" Google will add on to a safe and hassle-free online payment ability for people in India.
What can you expect from Google's TezIntegration of UPI-Based Payments?
Firstly, as the name suggestsTez (meaning "Fast" in Hindi) should be open to multiple regional languages specially customized for Indian users.
Should offer a multi-layered app and support multiple payment methods that include credit, debit cards, and mobile wallets too.
Supported by UPI payment interface, the transaction will be regulated by Reserve Bank of India.
Available for Android users, it is assumed that it can be accessed via desktop too.
Can be used for e-commerce purchases, as well as, purchase of other apps, movies, and music from Google Play Store.
Can Google win it?
WhatsApp and Facebook are also in talks to join the India's growing digital payment market, however, with the confirmation of Google's "Tez" UPI enable payment service- India will surely benefit from this approach for the desire of cashless economy.
All we can do at present is to wait and watch for the launch of Tez on Monday and analyse how well it will be accepted and used in such a vast multi-cultured country.