Solopreneurs & small startups attention! This is the ultimate guide to understanding what it takes to dominate an app category and become a top grossing/paid app.
Whether you have already developed an app, are in the midst of launching an app or have just hit off an idea and are scratching your head about app monetization, you'll find this piece useful.
This is not just any another guide to learn monetizing an app. We have included success stories and epic fails here to walk you through what to emulate and what to avoid as you step your foot in the mobile app monetization waters.
Plus, we will clear doubts relating to top paid apps, top grossing apps, earning app revenues and app monetization. Yes, all these are different. 🙂
Spoiler alert: App monetization is super difficult but not impossible. Let's dive in.
Mobile App Monetization: a Dead — Simple Explanation
Monetizing an app is a way to earning money without actually making users pay for your app to download it.
Some of the most popular ways of app monetization include in-app purchases and in-app advertising.
For instance, Netflix's app monetization strategy is to let users subscribe to one of their plans. Though the app can be downloaded freely.
For most of Q2 in 2017, Netflix dominated app store revenue. Thanks to its subscription-based model and original content.
Further Reading:
What Line, Netflix, and Clash of Clans have in common
Think of the mobile apps that you love and use all the time and the ones that might frustrate you. They may have more…
www.techinasia.com
Is Top Paid App = Top Grossing App? The answer is . . .
A friend of mine recently came to me asking for some help relating to earning revenues from mobile apps. We were discussing about some of the top apps across industries and that's when I understood, he assumed top paid apps is the same as top grossing apps.
However, that's not the case. Here's a good explanation of the difference between a free, top paid and top grossing app.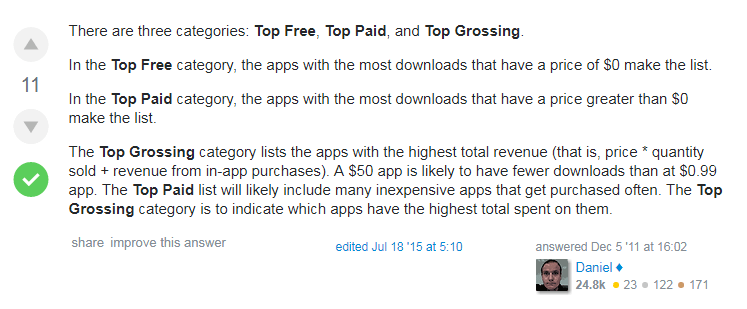 App Monetization Case Studies: How some apps are doing it the right way?
After analyzing a few stories, we found the following would be the best to help you learn how to go about monetizing an app.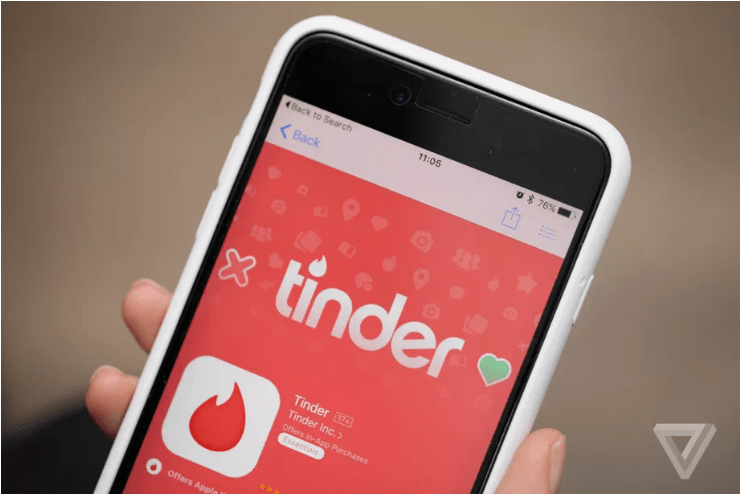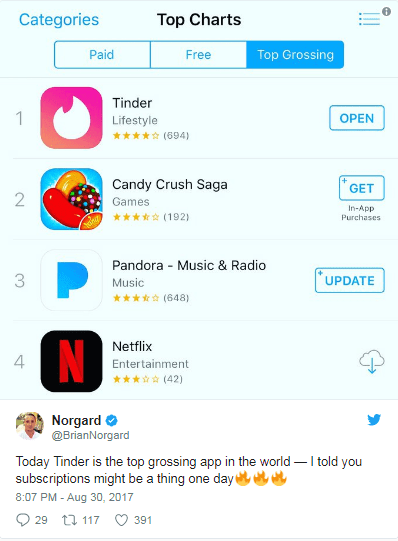 With more than 90% of apps downloaded as free, earning real money from your app can seem like a far-fetched dream. And, why not? There are plenty of reports out there to make you feel all the more skeptical.
With users having more choices than ever for app downloads, for some of us even thinking about developing, launching and monetizing can be a bad idea these days. Does it ring a bell?
But, there's silver lining too.
Tinder, the most popular dating app, started testing app monetization back in 2017 with different revenue models. Tinder Plus, in-app advertising, Tinder Boost etc. were some of its models back then. However, none of it pushed Tinder into the top-grossing apps category.
So, what changed this time?
Enter, Tinder Gold.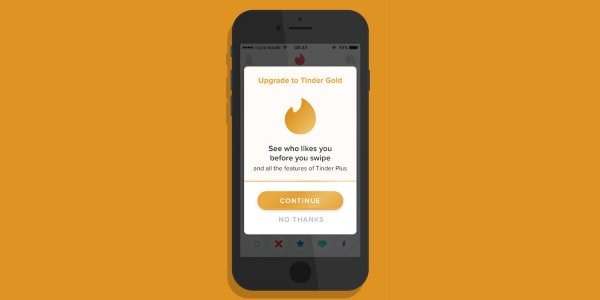 After months of testing, the team found that what really users were willing to pay for — the ability to see who exactly swiped right on their profile without swiping right back.
This paid feature on top of its already existing subscription options like Tinder Plus (for $4.99/ per month) was tested in limited markets like Germany, Canada, Mexico and UK before officially launching in the United States.
According to App Annie Tinder has been in the top 15 iOS apps by daily revenue throughout all of 2017, and hung in the top 10 for July and August. By the time we are writing this, it is still in the top three.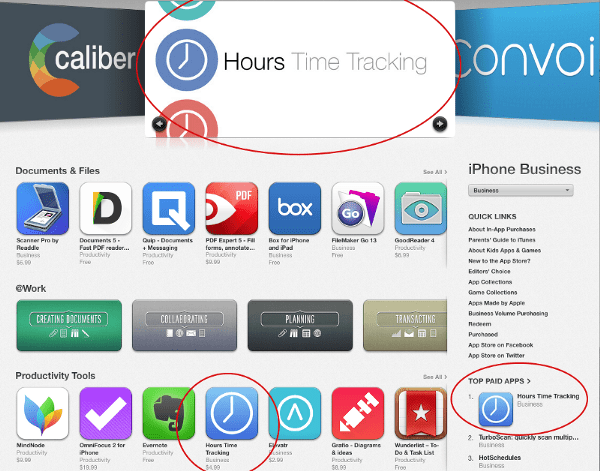 "I'm just going to say it. Building apps is hard. Building great apps is really hard. And building a financially successful app is, well, harder than the first two combined."—Jeremy Olson.
Nobody could have put it better. This is so true.
Back in 2013, Jeremy and his team started building a time tracking app. With a bit of research, they found people were actually willing to pay for a good time tracking application. A number of apps existed but none focused on the human problem part. Those apps were more geared towards technicalities.
Making this project a priority, Jeremy and his team started doing some activities before the launch of the app –
Setting up a page to let people enter their emails to get notified when the app was ready.
Started doing some blogging and putting up posts on sites like Hacker News.
Most importantly, they focused on human-centered design. Because, getting picked up by top publications doesn't only mean good PR. The product has to work and look great.
Leveraged the power of e-mail marketing getting inspired by Nathan Barry.
To sum it up, Hours was designed for people, worked great and most importantly the team knew which levers to turn when it came to marketing. Quickly, it became #1 top grossing app in the business category.
Learn more about this in detail here.
But come 2016, and the team messed up as Jeremy candidly puts it in his post. They prematurely launched the next version of Hours. They did do well on Product Hunt and again got featured by Apple.
The real problem happened when lots of support requests started coming in because the app did not work as expected. The new web app, a cloud sync system etc. was too much to handle for the team. They were not ready.
For many of its users, the product had turned suddenly unreliable.
This video explains how David Steinberger identified problems within an industry and converted it into an opportunity. This is a huge must-have if you want to build apps that drive huge revenues.
Fix a problem, don't build just for the sake of it
One of the fundamental issues (often overlooked easily) can be with the app itself. Your mobile app monetization strategy can fail horribly because your app does not solve a problem.
If you have built an app just because it's a cool thing to do during these times, you are in for a lot of trouble. Because, no matter how hard you try to monetize your app, it simply won't work because it does not fulfill the basic needs of your users or does not solve an underlying problem.
We are not saying monetization will become easier for you but will certainly make things less difficult for you because you are sticking to the basics.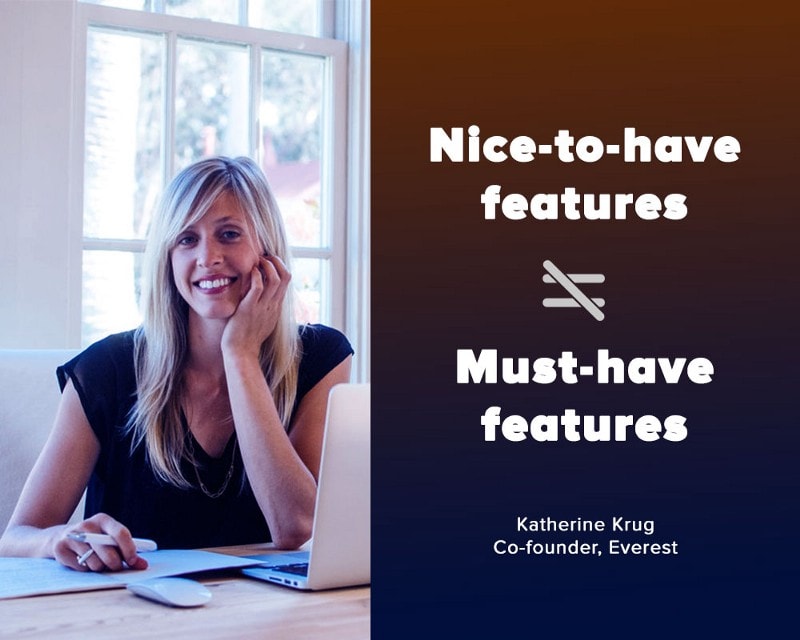 User-Centered Design can be the game changer for your app
Applying the principles of human centered design coupled with a deep focus on your target audience to help them solve problems through your product can actually provide 10x return on your monetization strategies. To take a step further, if you combine user centered design with using right micro copy, you will be surprised with your app revenue results.
"Words and pictures are yin and yang. Married, they produce a progeny more interesting than either parent."
— Dr. Seuss (Theodor Seuss Geisel)
Don't think you can replicate success with mobile app monetization strategies
Robleh Jama, previously ceo of tiny hearts apps and now with Shopify, felt the pain when he penned down this post to state that they were shutting off their app — Next Keyboard. Robleh and his team had a lot of experience building paid apps and thought they could do the same with Next Keyboard app as well.
Sadly, it turned out to be otherwise. The thing with keyboard apps is that though they look simple they aren't. Such apps require great knowledge and expertise in natural language processing (NLP), machine learning and data science. A lot of money needs to be pumped in such products. He adds, with apple constantly improving its keyboard for iOS and not many independent keyboard developers left, chances for success were next to none. Many have gravitated towards emojis now.
Nail Marketing, because no matter how great your app is, people need to know about it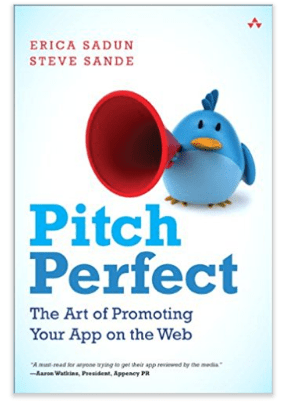 Once you start getting traction and you see people loving your app, it's time to put in more efforts into marketing. Even with zero-marketing budget, you can do wonders these days. Pitch Perfect book is an excellent read on this topic. Here's what you can do to drive your mobile app monetization strategy with marketing the right way –
Put up a conversion friendly landing page/website that clearly highlights the USPs and positioning of your app.
Do lots of email marketing. Make sure you are not spamming.
Reach out to the press. There are tons of services listed on Product Hunt to help you prepare professional press kits.
Use the power of video marketing. There are many cost-effective tools to create awesome videos that explain how your app works. Make sure you keep it under 50 seconds.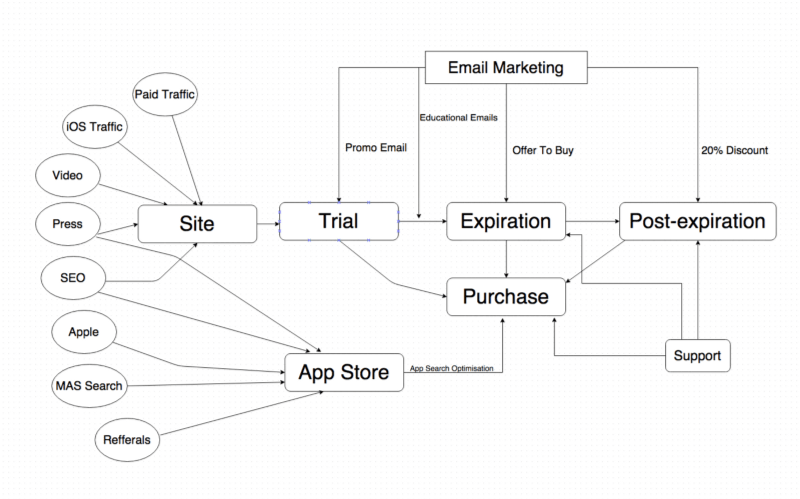 Always be testing — understand what your users love and what frustrates them
If you are into mobile apps, make data your friend. Tools like Sensor Tower help gather actionable insights.
Projections by App Annie state that the gross app revenue will reach $102 billion by 2020.
As the app market gets more complicated, one has to constantly analyze existing monetization strategies to understand what is working and what is not. For some apps, one time payment option might be the way out. However, for services-based apps, subscription based model is a better strategy. And, we are seeing more and more apps doing this because of the success it brings.
Remember, you need to constantly test what is making your users stick to your app and what is persuading them to pay and what is not. Preferences are changing, users are evolving and hence A/B testing, multi-variate testing is a must if you want to improve at app monetization in the days to come.
If you want to master app monetization in 2018, Deep Linking is your secret tool.
Be it Android app monetization or iOS app monetization, deep linking is increasingly seen as a way to increase app revenues. Whether you are working with gaming apps or productivity apps or grocery apps, mobile deep linking can't be ignored in recent times.
"Mobile app deep links (also known simply as "deep links") point to content inside an app. If you want to share a pair of shoes from the Jet with a friend, you can send a deep link that brings your friend directly to those shoes in the app. Without a deep link, your friend would have to find the Jet app on the App Store or Play Store, open the app to the homepage, locate the Search function, and then try to find the same pair of shoes you did."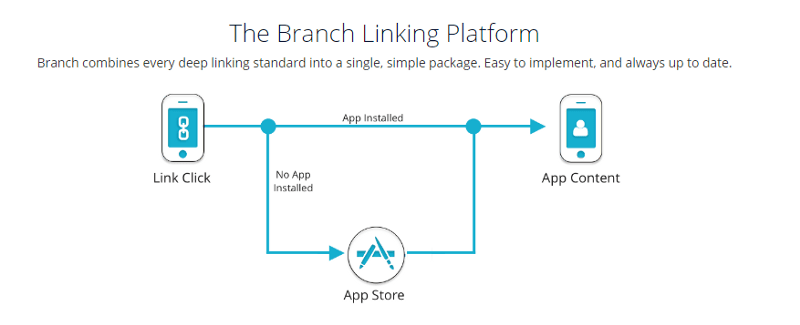 If you carefully think — What should I do so that my users keep returning and pay me for using my application? The answer lies in engagement. When your users are engaged thoroughly, monetization becomes less difficult. Also, with deep links you will be able to acquire new users and even decrease the cost per install and so indirectly deep links are helping you move users down the funnel.
Check out this post to understand more about iOS and Android Mobile Deep Linking.
See how FanSided Tackles Mobile Monetization With Next-Gen Deep Linking
Give your users the experience of a life-time when it comes to tech support
If you want your app monetization strategy to be successful, you will have to invest in customer service and keeping your users happy. A happy customer is your best marketer.
Sadly, we have seen many app owners wanting to earn money but have little focus on support. It has to be unbeatable. Because, even if there are some flaws/issues with your product it can be fixed but not bad support experience. Products can fail terribly when customers can't trust you.
Pay attention if you are leaking money
It's great if you have raised some seed money or your project has found backing on Kickstarter. But, you need to keep a check on is more money flowing out or in?
We get that during the initial stages the outflow is more but when you start acquiring users, you have to start focusing on generating revenues and see whether the app will be profitable in the long run. Sometimes, you have to put the foot down and decide where it's headed next.
If you feel there's no product-market fit, stop right away before it gets too late and costly.
Android app monetization = iOS app monetization? That's a bad, bad idea . . .
To monetize Android app is far more difficult and different than to monetize iOS app. According to Swrve, a mobile marketing company, if you are adopting in-app purchases as a monetization route, iOS is definitely the place to start. Whereas, if you want to focus on in-app advertising, Google should be your safe bet.
iOS users are 32% more likely to make a purchase, and spend 10% more than Android users. It is equally important to understand your market and demographics before going ahead with your monetization strategy.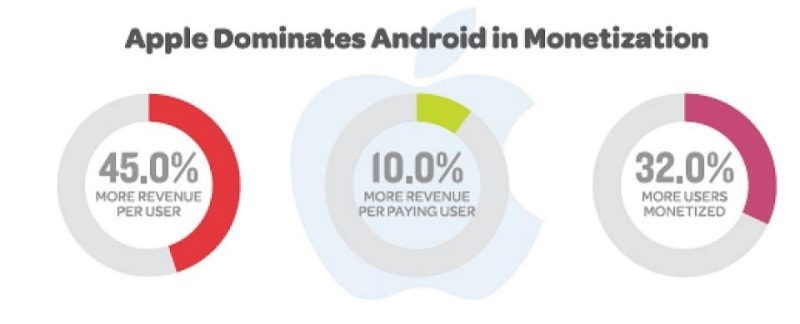 Lastly, we sum it up with the story of this entrepreneur from Brazil, we stumbled across Quora. Arthur Padilha's advice is real gold. Take our word for it. Here's what he has to say about failures/mistakes in app monetization. His education app OAB de Bolso was one of the top paid education apps in the Brazilian market in 2015.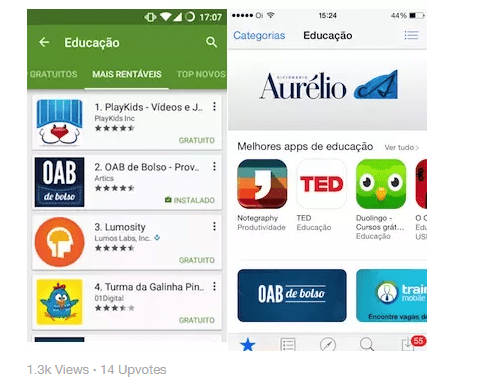 "I will try to describe my personal insights after 3 years with my own mobile app development company. I will set up some background and give my insights on failures/mistakes on the end assuming that you already figured out how to get users and have some traction with your app.
I'm located in Brazil, so there are not much funding available here for starting your own mobile app startup (now it's getting much better). Because of that, we had to bootstrap it with FFF money and weren't able to spend too much time trying to figure out/testing different business models. Our goal, since beginning, was to create apps that could generate revenue and pay our bills otherwise the alternative was to "go home".
Besides that, here in Brazil, there are some other issues around app monetization that makes things more difficult such as:
People are not used to spend any cent in mobile apps. They just don't see the value on spending U$0,99 in anything at all. So the free industry rules here and it's hard to sell In-Apps Purchases.
Large majority of users usually don't have credit cards enabled for international purchases (paying for in-apps). And just this year Play Store started to accept Brazilian credit cards.
Like most people they also hate ads.
They are usually downloading (not necessarily paying) apps in Games, GPS, Streaming and Social Networks.
With all that in mind you can see that app monetization here is a hard road for most developers and maybe some mistakes/failures are the same in your country.
In our Educational field it's even harder. So we decide to go niche first and defined a scope for law students which started paying out the bills only after 8 months of releasing the app. So I would like to share some things that I learned and truly believe:
The first mistake was that we believed that we could have huge conversion rates once we had a very niche app. Don't expect something different from 0%-5% on in-app conversion rate while making your projections.
Don't focus only in one revenue stream. Go for ads, in-apps purchase, selling real products to your user base with commission fees, monthly subscription, develop partnership with whoever have anything that sells for your user base, you name it. Go big or go home.
Grow your user base spending less money than your competition. I know that it's not easy, but we use a lot of Growth Hacking techniques which helps very much and we strongly recommend. We also have the mindset on always optimizing our app to be more persuasive.
Find your free-paid content proportion that don't harm the experience in your app. In our educational app we use 60% free content and 40% paid content but it's important to constantly test it out.
Be crazy about User Data and Analytics. Developers usually don't know everything about their users (free and paid users' nuances). By everything I mean EVERYTHING: Who they are exactly (figure out your persona)? What they do during their day? Who they talk to everyday? How they go for work/school? What is the user flow in your app (build your user flow with Sankey Diagrams)? LTV? MRR? Churn?
Always think on improving your app for something people want to use.
Additional Reading:
3 Crucial Features of High-Growth Startups
Countless startups are created every year, with ambitious founders hoping to create the next Instagram, Uber, or…
medium.com
The engineer's guide to not making your app look awful
A problem that a lot of independent app developers face is that they aren't graphic designers. I work with an…
medium.freecodecamp.org
Mobile App Developers are Suffering
But with the right changes, they can be saved
medium.com
Daring Fireball: Vesper, Adieu
Yesterday, we announced that development was ceasing, and we'll soon be shutting down our sync server. I am terribly…
daringfireball.net
How a $2.99 recipe app became a Top 2 Paid App in the App Store
I never thought I'd see the day when one of our apps would make the number 2 spot in the App Store.
medium.com
Apple's Recipe for Making Successful Apps
So, you want to make a successful app, but you don't know where to start.
blog.tinyhearts.com
The Rise and Fall of Everest (the App)
At Product Hunt, we are so passionate about helping startups and makers launch their products and share them with the…
blog.producthunt.com
The Ultimate Guide to Unlocking Mobile Growth
Tricks and examples to help you master awareness, download, activation, and sharing of your app
medium.com
Over to you . . .
Have you experienced any success or failure with mobile app monetization? Have we missed out on something that you know can really help small companies out there? Let us know by leaving a quick comment below.
P.S. — If you need any help regarding building, launching and trying to figure out how to build a sustainable mobile app business or a product, we are not far away. Email me at anil@glorywebs.com
Thank you for reading!